Pre-Law Advising Welcome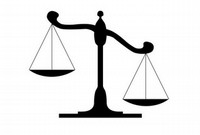 Welcome to Pre-Law Advising! This site provides basic information about exploring legal careers and applying to law school. If you are considering law school, I encourage you to meet with me, review this website, and take advantage of the many opportunities available through Hunter's Pre-Law Program. While you are here, GET STARTED below by registering with the office and signing up to receive information about upcoming events and opportunities.
How can the Pre-Law Advisory Office help you?
Using my legal background and expertise in law school admissions, I provide the following information and services for students and alumni:
Information about law school and the legal profession, including how to resesarch legal careers
Advice on course selection and preparation for law school
Insight on applying to law-related internships and how to prepare for the interview process
Guidance on the law school application process, including school selection, extensive review of resumes and personal statements through serial drafting, and framing your application -- Hunter's law school application consultant.
Referral to activities, programs, and resources at Hunter and beyond that will increase knowledge of the legal profession and of the law school admissions process
Advocacy for students interested in the legal profession
Whether you are a freshman, a recent alum, or have been out of school for years and are considering law as a second career, please contact me. For appointments, call (212) 772-4882; generally it is most productive to schedule time so we can give your concerns the attention they deserve. To reach me directly with a quick question, please call (212) 772-4889 or send a brief e-mail. I look forward to meeting you and discussing your career plans.
If at any time you have difficulty in scheduling a meeting when speaking with the appointment desk, please send me an e-mail directly (including your phone number) and we will find a time that works for you. For time sensitive matters, please do include an "!" in your e-mail status.
In the meantime, get started exploring your law school interest:
Check out this website! While you are on this page you can:

Register with the Pre-Law Advisory Office.
Subscribe to the Pre-Law Listserv to receive updates about opportunities and programs of interest to you. From

hunter.listserv.cuny.edu

, select "Click here to view or search online list archives". Scroll down and click on PRELAW-L, then follow the link to subscribe.

Download

the Pre-Law handbook.
Review Upcoming Events and put them on your calendar.

Afterward, you might want to contact our student club, the Hunter Pre-Law Society, on Facebook. The club meets on the 2nd Wednesday of each month in Thomas Hunter 311 during Dean's Hours, starting at 1:15 p.m.
I look forward to meeting you soon!
Elise B. Jaffe
Director of Pre-Law Programs & Pre-Law Advisor
Appointments: 212-772-4882
Direct: 212-772-4889
Document Actions