About Semester Exchanges
Hunter College offers reciprocal tuition exchange programs to the following universities abroad:
NOTE: HUNTER/Exchange Paper Applications are found in the university-specific pages linked below.
Be sure to hand in ALL required documents with your application, including: Exchange Application Requirements
Applicants to the exchange programs are also eligible to apply for the Chancellor's Global Scholarship.
---
Australia - Deakin University
Description
: Scholastic excellence, top quality research, industry partnerships and tailored courses are among the factors that attract students from all around the world. This exchange program offers you the chance to enrich your academic experience, embrace a new culture and experience all Australia has to offer, all while you earn credit for a Hunter degree. Choose from Deakin's three principal campuses - from the busy multiculturalism of Melbourne, to the distinctive regional flavor of the bayside and coastal campuses of Geelong and Warrnambool. Deakin is one of Australia's largest universities, yet the campuses are not huge and overwhelming. Each Deakin campus has a distinct atmosphere and a strong sense of community.
Application Deadline for Spring 2019: September 17, 2018
Application: Hunter/Deakin Exchange Application - Spring 2019

Application Deadline for July/August 2019 (Australian Studies): TBA
Application: Hunter/Deakin Exchange Application - July/August 2019 [COMING SOON]
United Kingdom - Queen Mary College, University of London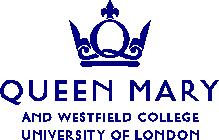 Description
: Queen Mary is one the largest colleges of the internationally renowned University of London. It has an international reputation for academic excellence in teaching and research and offers a wide range of undergraduate programs. It is the only campus-based College of the University of London in central London and offers a friendly and welcoming study environment. The College is located in the vibrant East End, two miles east of the Tower of London, close to the new Docklands financial centre and just 15 minutes from the center of London.
Application Deadline for Spring 2019: September 12, 2018
Application: Hunter/Queen Mary Exchange Application - Spring 2019

The Netherlands - University of Amsterdam Exchange
Description
: The Universiteit van Amsterdam (UvA), founded in 1632, has a strong historical bond with the city of Amsterdam. Nowadays studying at the UvA means having one of the world's most fascinating cities as a campus because the university buildings are scattered all over the city. With over 24,000 students, including more than 2,500 international students and researchers, the UvA is one of the four 'classical' comprehensive universities in the Netherlands. It offers a very wide range of programmes, including Humanities, Social Sciences, Economics, and Sciences. In order to attract some of the best students around the world, the UvA has developed strong mainstream academic programs in English, taught by distinguished faculties.
Application Deadline for Spring 2019: September 4, 2018
Application: Hunter/UvA Exchange Application Spring 2019

Spain - Universidad Antonio de Nebrija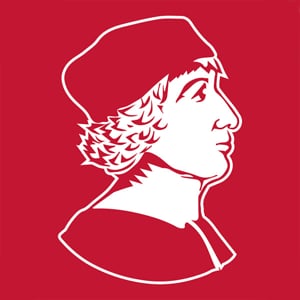 Description
: Universidad Antonio de Nebrija is a private, independent university, officially accredited by the Spanish government. Its commitment to academic excellence and the innovative design of its curriculum have obtained an ample recognition in academics as well as in business. It is deliberately small and customized. Students from all over Spain and more than 30 countries fill its classrooms. This intercultural atmosphere guarantees a plurality of ideas and customs that enrich not only the students but the university as well. Hunter students can apply for either the Integrated Programmes (taking subject courses in Spanish) or the Hispanic Studies Programme (focusing on enhancing their level of Spanish).
Application Deadline for Spring 2019: September 13, 2018
Application: Hunter/Nebrija Exchange Application - Spring 2019

Spain - Universidad de Las Palmas de Gran Canaria
Description
: The University of Las Palmas de Gran Canaria (ULPGC) is an institution that believes strongly in and promotes scientific progress, human exchanges and on-going collaboration in its endeavor to offer all its members an integral education. The ULPGC offers a wide range of degrees in all the major fields of knowledge. The ULPGC is located in the Autonomous Region of the Canary Islands (Spain), an undisputed tourist center, attracting visitors because of its mild climate and the stunning varieties of its landscape, not to mention its wealth of cultural and artistic heritage, stemming from its situation at the crossroads between the Ancient and New worlds.
Application Deadline for January 2019 (Translation Internship): November 1, 2018
Application: Hunter/ULPGC Translation Internship Application - January 2019
Application Deadline for Spring 2019: November 1, 2018
Application: Hunter/ULPGC Exchange Application - Spring 2019

Japan - Meiji Gakuin University Exchange
Description
: The MGU International Student Program (ISP) provides an opportunity for English-speaking students from exchange partners to pursue undergraduate studies for a semester or academic year at the Yokohama campus, located in Kanagawa Prefecture. The aim of this program is to provide a creative academic environment for studies pertaining to Japan and the Japanese language for international students who have studied Japanese for a minimum of one year at the university level. The International Student Program welcomes exchange students from partner universities located in Asia, Europe, North America and Oceania.
Application Deadline for Spring 2019: CLOSED
Application: Hunter/MGU Exchange Application - Fall 2018
Please note: Hunter typically accepts exchange students for the MGU program ONLY for fall semesters.
---
Program Requirements
In order to be considered for these programs, students must have at least 60 credits at the end of the semester in which they apply for the exchange program and a minimum GPA of 3.0. Only Hunter students are eligible to apply.
Hunter students going to any of these partner universities as exchange students pay Hunter tuition and continue receiving financial aid for which they are eligible while studying on campus. *Students who receive Pell may also be eligible for the Benjamin Gilman Scholarship.
Students are responsible for costs of student visas, housing, books, living expenses and courses that are not included in the regular semester offerings at the host schools.
Students are responsible for contacting their chosen country's consular offices in the U.S. to secure their student visas.
No special majors are required, but applicants should consult their advisors regarding courses they should be taking while abroad.
We encourage transfer students who have completed at least one full semester (minimum of 12 credits) at Hunter to apply for our exchange programs, provided they meet the other requirements. Qualified transfer students with fewer than 12 completed Hunter credits may be considered on a case-by-case basis. All students who have transferred to Hunter must also provide an official transcript from their previous institution(s) with their application (we will accept unofficial transcripts printed from CUNYfirst only from other CUNYs).
HUNTER/Exchanges are highly competitive and very limited in space.
Document Actions