Cristina León Alfar
PhD English Literature, University of Washington, 1997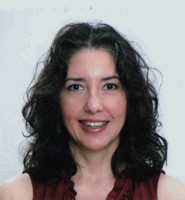 My research interests include Early Modern English Drama, particularly Shakespeare, and the intersections between literature, culture, gender, law, and politics. I teach Shakespeare, late 16th and early 17th century English Drama, early modern English Women writers, and feminist theory.
My new book, Women and Shakespeare's Cuckoldry Plays: Shifting Narratives of Marital Betrayal (Routledge, 2017), focuses on the dramatic and rhetorical work of women's defenses against men's accusations of adultery. I argue that the plays stage a structure of accusation and defense that unravels the authority of husbands to make and unmake wives. Valorizations of virtue and obedience, fidelity and love, work loose the fabric of masculine privileges in marriage, so that the rhetoric of defense turns into a site of agency while simultaneously remaining bound to the rhetoric of the accusation. Men's and women's competing narratives of marital betrayal uncover the ethical and political stakes for women in men's stories of feminine duplicity, and the necessity of a defense opens opportunities for women to alter the dramatic direction, energy, and matter of the plays.
Currently, I am at work with Emily Sherwood (BA and PhD CUNY, Assistant Director of Digital Pedagogy and Scholarship and a Faculty Teaching Associate in the English Department at Bucknell University), transcribing a collection of letters, a legal complaint, and final award of indenture that document the marital troubles of Elizabeth and Anthony Bourne, both children of courtiers during the reign of Queen Mary and Queen Elizabeth I (all documents located in the British Library and National Archives). The project is under contract with Routledge. Along with a critical introduction, The Selected Letters of Elizabeth and Anthony Bourne will appear in "The Early Modern Englishwoman, 1500-1750: Contemporary Editions," a series edited by Betty S. Travitsky and Anne Lake Prescott.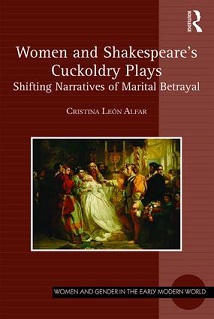 Finally, I am at the beginning stages of thinking about a project tentatively titled Troubling Feminist Ethics in Early Modern English Drama that is influenced by The Government of Self and Others by Michel Foucault who studies a form of rhetoric called parrēsia, a term that the OED defines as "free-spokenness, . . . Chiefly [in] Rhetoric. Frankness or boldness of speech." He argues that "[p]arrēsia founds democracy and democracy is the site of parrēsia" (Government of Self 300), so that freedom of speech is linked to questions of sovereignty that I read in light of women's discursive practices in early modern drama. I posit a feminist ethics of citizenship on the part of female characters in plays such as The Merchant of Venice, Measure for Measure, The Roaring Girl, The Tragedy of Mariam, King Henry VIII, and The White Devil. Focused on women's points of view and acts that are troubling and ethically questionable (such as the bed trick or trapping Shylock, for example), I trace how these female characters also work from a rhetorical and substantive space of integrity that challenges the ethical standards deployed by a dominant social structure in place not only in a text, but also in the early modern period.
For more details, see my website and MLA Commons page.
EDITING:
Series Co-Editor, "Late Tudor and Stuart Drama: Gender, Performance, and Material Culture," Medieval Institute Publications, MIP – The University Press at Kalamazoo, (with Helen Ostovich, Founding Editor, Early Theatre, Professor Emeritus, English and Cultural Studies,
McMaster University). mip-archumanitiespress.org/series/mip/late-tudor-stuart-drama/

SELECTED PUBLICATIONS:
Co-Editor, with Emily Sherwood. The Selected Correspondence of Elizabeth and Anthony Bourne. Under Contract, Routledge. "The Early Modern Englishwoman, 1500-1750: Contemporary Editions," Series Editors, Betty S. Travitsky and Anne Lake Prescott.
Women and Shakespeare's Cuckoldry Plays: Shifting Narratives of Marital Betrayal. New York: Routledge, 2017. "Women and Gender in the Early Modern World."
"'Let's Consult together': Women's Agency and the Gossip Network in The Merry Wives of Windsor." The Merry Wives of Windsor: New Critical Essays. Eds. Evelyn Gajowski and Phyllis Rackin. New York: Routledge, 2014. 38-50.
"'all my hair in knots': King Lear at the Public Theater free Shakespeare in the Park, Central Park, New York City." Internet Shakespeare Editions, Performance Chronicle, (13 August 2014): University of Victoria, BC, Canada.
"'Proceed in Justice': Narratives of Marital Betrayal in The Winter's Tale." Justice, Women and Power in English Renaissance Drama. Eds. Andrew J. Majeski and Emily Detmer-Goebel. Madison and Teaneck, N.J.: Farleigh Dickinson UP, 2009. 46-65.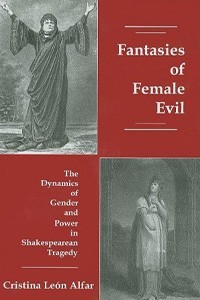 "Elizabeth Cary's Female Trinity: Breaking Custom with Mosaic Law in The Tragedy of Mariam." Early Modern Women: An Interdisciplinary Journal, Volume 3, (2008):61-103.
"Looking for Goneril and Regan." Privacy, Domesticity and Women in Early Modern England. Ed. Corinne Abate. Aldershot, Hampshire, UK: Ashgate, 2003. 167-198.e 3, (2008): 61-103.
Fantasies of Female Evil: The Dynamics of Gender and Power in Shakespearean Tragedy. Newark: U of Delaware P, 2003.
"'Blood Will Have Blood': Power, Performance, and Lady Macbeth's Gender Trouble." Jx: A Journal in Culture and Criticism. 2.2 (1998): 179-207.
"King Lear's 'Immoral' Daughters and the Politics of Kingship." Exemplaria: A Journal of Theory in Medieval and Renaissance Studies. 8.2 (1996): 375-400.
"Staging the Feminine Performance of Desire: Masochism in The Maid's Tragedy." Papers on Language and Literature. 31.3 (1995): 313-333.
Document Actions