ESL Semester Courses
Fall 2019 ESL Course Offerings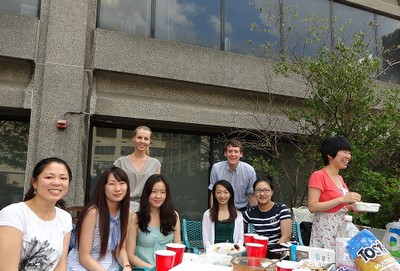 ▪ ENGLISH 005- English for Bilingual Students III (3 hours-2 credits)
English 005 is an intensive ESL/ELL course for students who are assigned by a placement test or advisement. This course offers an introduction to expository writing and critical reading. This course will also focus on grammar, syntax, and vocabulary expansion.
005SL-01 T/F 3:45PM - 5:00PM 3628 1242HW Wishengrad
▪ ENGLISH 120 (3 hours-3 credits)
In Fall 2019, there is one section of English 120 that is designed for students who speak English as a 2nd language. The instructor in this section has training in teaching English as a 2nd language, and instruction and activities are focused on ESL student needs. The course will not say ESL on your transcript, and you will receive the same credit for the course as any other section of ENG 120.
120-38 T/F 2:10PM - 3:25PM 60261 TBA Wishengrad

NOTE: In order to register for this section of English 120, please email Anna De Vita at adevita@hunter.cuny.edu for permission. Once you receive permission, you must then register on CUNYfirst. For English 005SL, you can register on CUNYFirst. No permission is needed.

Also feel free to contact the ESL Coordinator, Cindy Wishengrad (cwisheng@hunter.cuny.edu), for advisement on courses and further information about the ESL program.
Document Actions