ESL Semester Courses
Fall 2016 Course Offerings
▪ ENGLISH 002- Reading (3 hours-2 credits)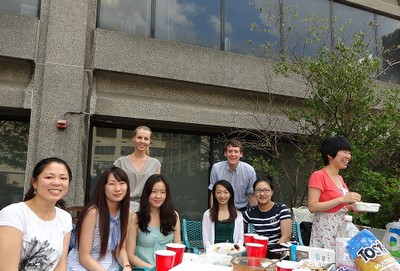 English 002 is an intensive reading course for ESL/ELL students. This course offers practice in critical reading comprehension skills with emphasis on determining main thoughts, inferences, tone and style. Efficient reading techniques are developed and adapted to diverse materials.
002SL-01 T F 3:45PM - 5:00PM 8951 509AHW Wishengrad
▪ ENGLISH 004 - English for Bilingual Students II (6 hours-1 credit)
English 004 is an intermediate writing course for ESL/ELL students and is required for students who received a score of 39 or below on the Writing Proficiency Test. Emphasis is on basic structural patterns of standard written English, mechanical conventions, vocabulary development and essay organization.
004SL-01 M TH 2:45PM - 5:25PM 11984 C100HN Staff
▪ ENGLISH 005- English for Bilingual Students III (3 hours-2 credits)
English 005 is an intensive ESL/ELL course for students who are assigned by a placement test, advisement, or successful completion of ENGL 004. Emphasis is on essay writing of an expository nature-demonstrating clear organization, correct syntax, sentence variety, mechanics and word choice. Students practice controlling, developing and supporting their ideas in writing.
005SL-01 M W 5:35PM - 6:50PM 8987 TBD Schoenfeld
▪ ENGLISH 120 (3 hours-3 credits)
This course is required of all freshmen and satisfies Stage 1-Academic Foundations, Group A.
English 120, an introductory expository writing course, has four related goals: Through reading, discussions, writing, and rewriting, it teaches students to generate, explore, and refine their own ideas; to analyze and evaluate intellectual arguments; to take positions, develop thesis statements, and support them persuasively; and to write with standard acceptable grammar, varied sentence structure, logical organization, and coherence.
There are two sections of English 120 that are designed for students who speak English as a 2nd language. The instructors in these sections are experts in learning English as a 2nd language, and instruction and activities are focused on ESL student needs. The course will not say ESL on your transcript, and you will receive the same credit for the course as any other section of ENG 120. Fall 2015 sections are:
120-03 T F 2:10PM - 3:25PM 9370 407 TH Wishengrad
120-07 M W 7:00PM - 8:15PM 9379 C100HN Schoenfeld
NOTE: These courses have registration holds on them. In order to register, please email Anna De Vita at adevita@hunter.cuny.edu and she will give you permission.
Also feel free to contact the ESL Coordinator, Professor Paul McPherron (pm39@hunter.cuny.edu), for advisement on courses and further information about ESL resources at Hunter.
Document Actions