Welcome
Please click here for information regarding Pre-Health Walk-In Advising Hours for Pre-Health Students.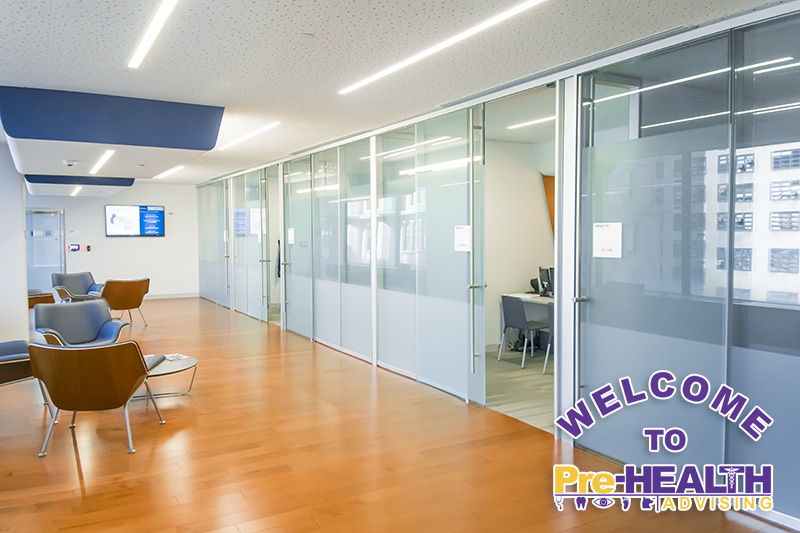 Engaging, Educating and Empowering the Next Generation of Healthcare Professionals.
Veronica will not hold Walk-in Hours on Wednesday, January 22, 2020.
Our New Location: Hunter East, 7th floor, Pre-Professional Suite, HE 710.
The Pre-Health Professions Advising Office at Hunter College provides a wealth of information, opportunities, and support for students planning to enter the health professions as physicians, dentists, podiatrists, optometrists, veterinarians, physician assistants, pharmacists, and occupational and physical therapists. Although not a separate major, the Pre-Health Program is highly structured, with clearly specified requirements for establishing a Pre-Health file and guidelines for a path toward professional school admission based on a proven formula for success. Our advising is enhanced by a regular series of workshops and panel discussions designed to optimize students' awareness of opportunities available to them while also building their portfolios as potentially successful applicants. Our office provides valuable guidance to students at all stages of their academic careers and offers individualized feedback to students as they prepare their professional school applications and personal statements.

Although Hunter College supports a very large population of Pre-Health students with a small staff, these students enjoy remarkably high acceptance rates in comparison to national averages and also in comparison to many other pre-medical programs. Acceptance rates for Hunter College students whose applications have been supported by the Pre-Health Professions Advising Office have increased dramatically from 46% for the 2011-2012 application cycle to 92% for 2017-2018. Post-Baccalaureates in Hunter's Certificate Program in Health Careers Preparation achieved an 83% acceptance rate for the 2017-2018 application cycle. Several of our Post-Baccalaureates enter medical school each year through one of our growing number of linkage programs.
Please be advised that if a student is accepted into an accredited medical college and chooses not to matriculate, the student will forfeit the right to committee support the following cycle and all subsequent application cycles; however, the student can request a Letter Packet the following cycle.

Note: Our Office does not advise students interested in Hunter's Nursing, Public Health, Nutrition, or Medical Laboratory Science programs. Please review the information online at the Hunter Bellevue School of Nursing website, the Medical Laboratory Sciences Program website, and the School of Urban Public Health website.
Document Actions