Contact Us
Please note that the Pre-Health offices have moved to the 7th floor of Hunter East. The main entrance is located in Hunter East 710.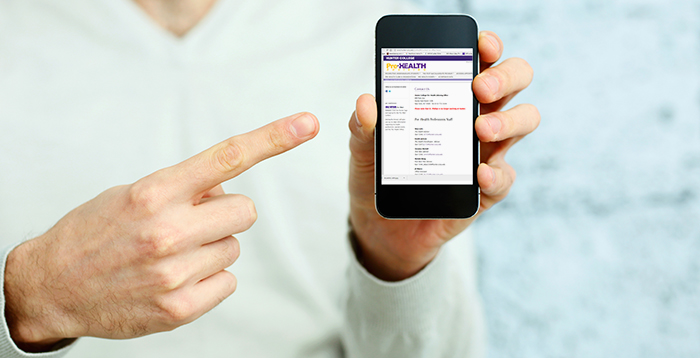 Hunter College Pre-Health Advising Office
695 Park Ave
Hunter East Room 710
New York, NY 10065 Tel (212) 772-5244
Pre-Health Professions Staff
Please do not email the entire staff separately. Rather, send your email to one staff member and CC any other recipients. Thank you.
Kemile Jackson
Pre-Health Program Director
East 716, kj172@hunter.cuny.edu
Nina Ledis
Pre-Health Advisor
East 715, nl772@hunter.cuny.edu
Veronica Mitchell
Pre-Health Advisor
East 714, vm435@hunter.cuny.edu
Dr. Dorothy Striplin
Pre-Health Post Bacc Advisor

Megan Nye
Pre-Health Post-Bacc Peer Advisor
East 1210, pbpa1208@hunter.cuny.edu
Office Hours: Mondays: 11:00am - 12:00pm, Thursdays: 2:00 - 6:00pm
By appointment only.
Robert Hieger
Information Technology Specialist
East 710, rhieger@hunter.cuny.edu
Office Hours: Mondays-Thursdays, 9:30 - 6:00pm
For students who are ready to open their pre-health file, starting on the week of September 23, 2019, Robert is available ONLY on Thursdays. Simply send an email requesting an appointment, and according to availability, you will be sent a meeting invitation which you must confirm. Appointments are 30 minutes in length starting at 10:00 AM, and running at half hour intervals as follows:
10:00-10:30 AM
10:30-11:00 AM
11:00-11:30 AM
11:30 AM-12:00 PM
12:00-12:30 PM
12:30-1:00 PM
2:00-2:30 PM
2:30-3:00 PM
3:00-3:30 PM
3:30-4:00 PM
NOTE THAT THESE APPOINTMENTS MAY VARY SLIGHTLY ACCORDING TO NECESSARY STAFF MEETINGS.
PLEASE COME TO THESE MEETINGS PREPARED WITH THE FOLLOWING:
A complete list of all required workshops and the dates you attended them

A hard copy print of your most recent unofficial transcript so that your BCPM may be quickly calculated
IF YOU DO NOT HAVE THE LIST OF EVENTS FULLY PREPARED, IT WILL NOT BE POSSIBLE TO COMPLETE YOUR REVIEW IN ONE SESSION AND YOU WILL NEED TO MAKE AN ADDITIONAL APPOINTMENT.
---
How to Contact Us
(best method of contact is e-mail: premed@hunter.cuny.edu)
Phone: (212) 772-5244
All advising appointments are now made online. Please see below for more information.
Advising appointments are reserved for current Hunter College students and Hunter Alumni who are registerd with the Pre-Health Advising Office.
For detailed information about meeting with an advisor please go here
Document Actions