Pre-Health Events
Conditions that must be met for the Pre-Health events.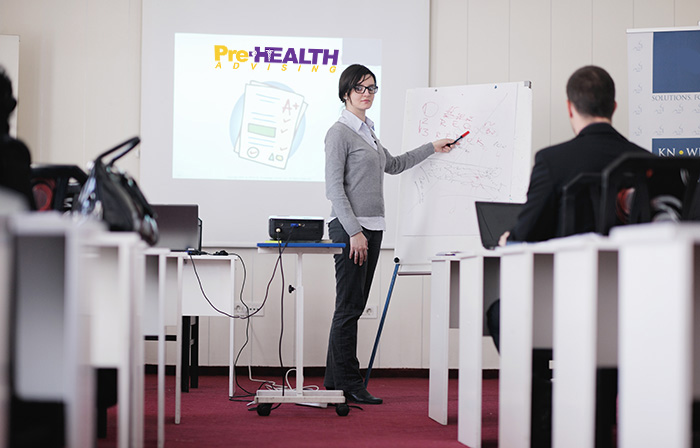 DO NOT register for an event if you cannot attend, you deprive your peers of a space for that event. If you are not certain you can attend, you can register at the door if your schedule changes. The Pre-Health Office keeps a record of all who register but don't show up, and we make note of this in your Pre-Health file, as it indicates your lack of professionalism. It will also be noted in your Committee Letter.
Arrive on time to all events. If you know you'll be arriving late to an event, or if you need to leave at a specific time, you must inform us ahead of time; otherwise you will not receive credit. If you arrive 10 or more minutes late, or if the presenter requests it, we will cut off attendance at a set time to avoid distractions, and you will not receive credit for the event.
For all Mandatory Workshops you must remain for the entire duration of the presentation. For all non-mandatory events, you must remain for at least 1 hour to receive attendance credit. Attendance for Mandatory Workshops will close 5 minutes after the scheduled start time, or earlier if the presenter requests it, so if you know you will be late, talk to us ahead of time; not on the day of the event.
If you try to register for an event but find that registration is closed, don't panic. You can still attend the event and register at the door. Just be aware that students who have registered get first preference at securing a seat, which means you may have to stand if no more seats are available. Also, should it become a safety hazard due to overcrowding, we may have to close attendance for an event. Usually this doesn't happen, but be aware that it can happen.
Document Actions