Pre-Health File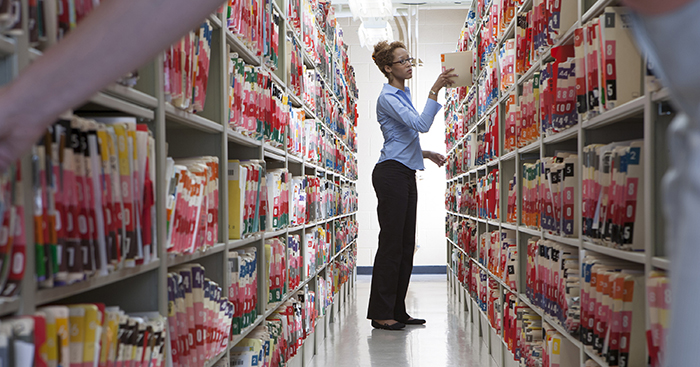 If you already have a Pre-Health file, but you do not request recommendation letters and/or evaluations for at least an academic year, your file will become inactive and you will have to reapply to the program to make your file active again. **To avoid your Pre-Health file becoming inactive, make sure you submit recommendation letters and/or evaluations every semester.
Hunter alumni Pre-Health files will be kept active up to 3 years after graduation. We encourage alumni to update or add letters of recommendation to keep their Pre-Health files active after graduation.
FFECTIVE AS OF FALL 2015
You must apply for a Pre-Health file by no later than your 3rd semester at Hunter College, and you Pre-Health file must be open for at least 1 year before you can apply for a committee letter.
What is the Pre-Health File?
If you are planning to apply to a health professions program we will keep a file of your course evaluations, recommendation letters, pre-health packet, resume, and transcripts in the Pre-Health Advising Office. The information in your file is confidential and accessible only to the Pre-Health Committee and Pre-Health Professions Office staff.
Why do I need a Pre-Health file?
When it is time to apply to health professions schools, we guide students through the application process.·This includes providing qualified students with a·Committee Letter,·which is a very detailed and combined reference letter that incorporates letters of recommendation and evaluations.
Starting the file allows you to start collecting letters of recommendation and evaluations as soon as possible; when you apply you won't have to spend time trying to locate previous professors because you will have requested them when you took the course or worked with the individual. We keep the file for 3 years after you graduate.
·Students interested in Physical Therapy or Physician Assistant Programs, DO NOT need to open a file. We only advise these students on a very limited basis, and they do not need a Pre-Health File.
How do I maintain my Pre-Health file active?
To maintain your file active you must submit course evaluations or recomenndation letters at least once per academic year (we STRONGLY recommend you submit at least 1 document every semester to keep on top of things). You must also continue to attend Pre-Health events regularly (3 events per semester, 6 per academic year) as per your Pre-Health contract agreement.

How do I find out what is currently in my file?

To find out which evaluations and recommendations are currently in your pre-health file please fill out the File Check Request form.
Pre-Health File & the Committee Letter
In order to qualify for a Committee Letter you must have a Pre-Health file that's been open for at least 1 year. The year begins from when you submit your Pre-Health file application, and your Pre-Health file application must be submitted no later than the end of your first semester of Sophomore year (if you are a transfer student, the application must be submitted by your first year at Hunter College).
Document Actions