Prospective and New Transfer Students
Please note that the Pre-Health offices have moved to the 7th floor of Hunter East. The main entrance is located in HE 710, and the main office is in HE 714.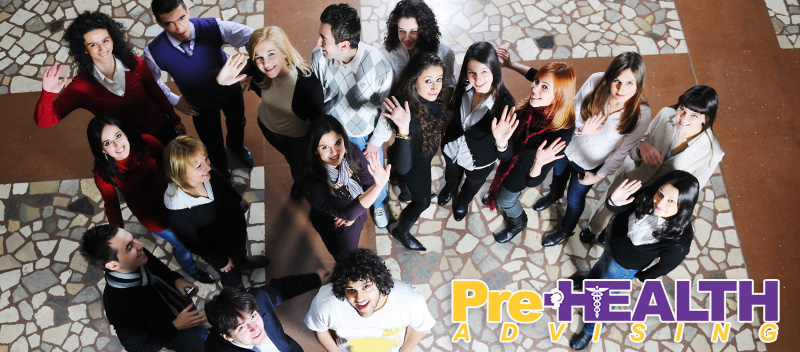 Current High School Students and Parents
Students interested in transferring to Hunter College from another institution should contact the Hunter College Admissions Office.

Note: Students interested in Hunter's Nursing, Public Health, Nutrition, or Medical Laboratory Science programs can find the information they need online at the School of Health Professions website and the Hunter Bellevue School of Nursing website. We do not advise these students in the Pre-Health Advising Office.
What are the requirements?
Please click here to learn more about applying to become a Pre-Health student. Note that these requirements must be completed while enrolled at Hunter College and not before. Information about the Pre-Medical curriculum at Hunter can be found here on our website.
Advising
Once you are admitted to Hunter College e-mail us or make an appointment for advisement to find out more about how the Pre-Health Advising Office can help you on your path to becoming a doctor, dentist, veterinarian, podiatrist or optometrist. This can be done during your first semester, and does not need to be done prior to classes starting.
Transfer Credit
The Pre-Health Advising Office CANNOT evaluate transfer credits. For information about how your courses might transfer to Hunter College please visit the Course Equivalency Search Engine provided by the Admissions Office. If you cannot find information about your courses you will have to speak to someone in the Admissions Office and/or the appropriate academic department (i.e. evaluation of a Biology course should be done in the Biology department).
For students who are already at Hunter but would like to have additional courses evaluated please make sure to take a copy of your transcript and a course description (usually found in a course catalog or school website) to the appropriate department.
Helpful Links:
Biology Department - North Building 9th Floor
§ the Biology Department has a Course Evaluation form that can be completed prior to going to the office. Click here to see the form.
Chemistry Department - North Building 13th floor
Physics Department - North Building 12th Floor
Math Department - East Building 9th Floor
Document Actions