56-Hour Hunter College Service Requirement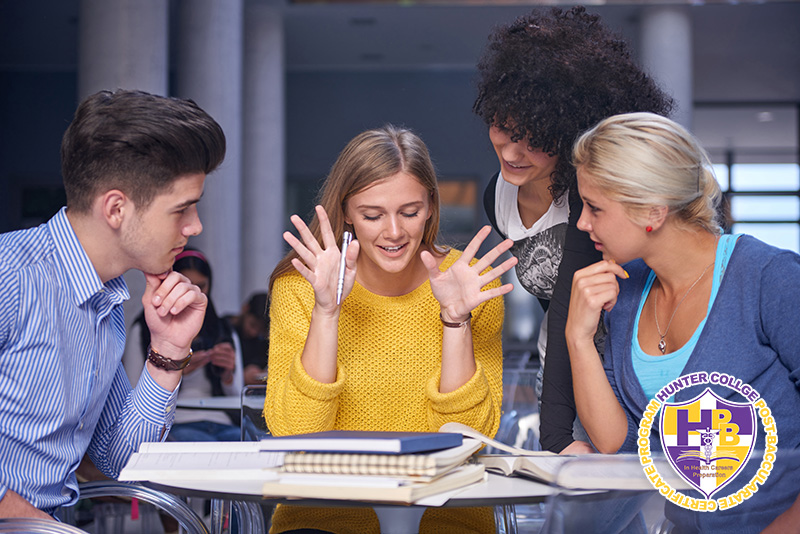 As Post Baccalaureate Candidates, you are required to fulfill and document a minimum of 56 hours of service to the Hunter Community over the course of the program. This requirement is separate from any external health care volunteering you may be engaged in or will engage.
Please note that documented service hours are required in order for you to receive a Committee Letter upon completion of your studies.
There are a few pre-established programs in which students can earn volunteer hours. In addition, "one off" opportunities will arise during the semester where volunteers will be needed to staff or prepare for pre-health events either on behalf of the Pre-Health office, the Hunter Post Bacc Community or other Hunter-related groups. These will be offered as the need arises. Check the Service Blog on Blackboard periodically for upcoming opportunities.
More information regarding the 56-hour requirement, including current opportunities, is available on the Post Baccalaureate Program Blackboard site.
Completion of Service Hours
When you have completed the service hours to the Hunter College community, you can apply to receive the proper credit on your Hunter transcript. In order to do this, the Post Baccalaureate Volunteer Hour Completion form must be submitted electronically to the pre-Health Advising Office. If the form is approved by the office, students will receive an STCS 318 notation on your Hunter transcript. This notation is a pseudo course that indicates completion of the required hours.
This process can take several weeks; please do not wait until the last minute.
Document Actions