Document Actions
The Children's Learning Center is temporarily closed to visitors during the COVID-19 pandemic. However, we can assist you online.
Please email us at rletelli@hunter.cuny.edu
. We hope that you and all of the children are safe and well.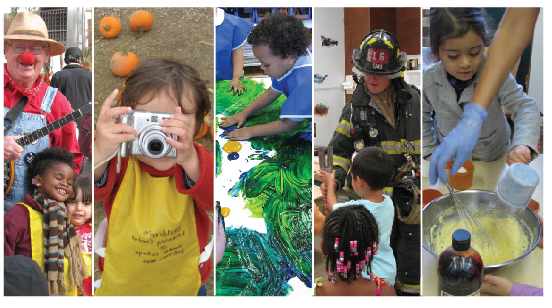 Welcome to the Children's Learning Center
Our Programs
The Children's Learning Center at Hunter College is a quality child care learning facility for the children of Hunter College students. We provide a rich, developmentally appropriate environment for children while their parents attend classes or perform other college-related work.
We offer a Preschool Program for children ages 2.5 to age 6, and an After-school Program for children ages 6 – 12. We offer programs during the academic calendar, as well as during both summer sessions.
For more information, please visit our other web pages, including Philosophy of Learning, or visit us in Room 207, North Building, at 68th Street and Lexington Avenue, Hunter College.
Rittela F. Letellier
Director