Prizes & Awards
Every year the English Department offers a variety of prizes and awards for both undergraduate and graduate students. The prizes and awards program provides a wonderful opportunity for students to have their work recognized in the fields of literary analysis and criticism; creative fiction, non-fiction, and poetry; personal essay; and drama. Winners are celebrated on our website, within the department, and at an Annual English Majors Party every spring. In addition to recognition, many winners receive financial awards that contribute to continued academic study and travel abroad.
The deadline for applications for the English Department 2013-14 Prizes and Awards has passed. Stay tuned for the 2014-15 application details.
You may contact the English Department at 212-772-5070 if you have any questions.
2013-14 Winner Bios and Excerpts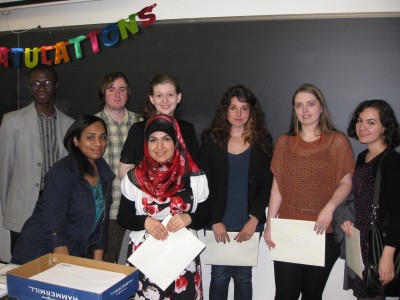 Document Actions