Document Actions
National Center Events
National Center 2020 Conference Rescheduled for October 19-20, 2020

We are pleased to announce the rescheduling of the National Center's 47th annual conference for October 19-20, 2020 in New York City. The conference theme is
Inequality, Collective Bargaining and Higher Education
.
We are working on contingency plans that will allow us to hold an in-person conference, a blended conference, or a fully virtual conference. The rescheduled conference agenda will include some of the panels on inequality, collective bargaining, and higher education we had developed for the original
conference agenda
with additional analysis related to the impact of the COVID-19 pandemic.
Keynote Speaker: Steven Greenhouse, former New York Times labor and workplace correspondent, and author of Beaten Down, Worked Up: The Past, Present, and Future of American Labor (2019).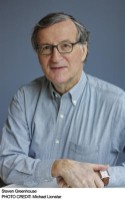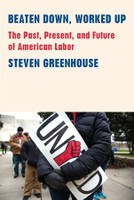 Plenary: The Student Debt Crisis: History, Consequences, and Post-Pandemic Solutions
with Elizabeth Tandy Shermer, Associate Professor, Loyola University Chicago, Caitlin Zaloom, Associate Professor of Social and Cultural Analysis, New York University, Jennifer Mishory, Senior Fellow and Senior Policy Advisor, Century Foundation, and Suzanne Kahn, Deputy Director of the Great Democracy Initiative and Education Program at the Roosevelt Institute, Participant and Moderator.
Panel: Growth in Union Density Among Academic Labor, 2012-2019
with Jacob Apkarian, Assistant Professor of Sociology, Department of Behavioral Sciences, York College, CUNY and National Center Affiliated Researcher, Joseph van der Naald, Graduate Student Researcher, Program in Sociology, Graduate Center, CUNY and National Center Affiliated Researcher, and William A. Herbert, Distinguished Lecturer and National Center Executive Director, Moderator and Presenter.
Panel: Affirmative Action in Higher Education, Post-Pandemic
with Cara McClellan, Assistant Counsel, NAACP Legal Defense and Educational Fund, Risa Lieberwitz, General Counsel, AAUP and Professor of Labor and Employment Law, Cornell University School of Industrial and Labor Relations, Victor Goode, Associate Professor, CUNY Law School, and Lili Palacios-Baldwin, Deputy General Counsel for Labor, Employment & Litigation, Tufts University, Moderator.
Panel: Negotiating for Part-Time Faculty Equity
with Will Silvio, President, Berklee College of Music Faculty Union, Jay Kennedy, Berklee College of Music Vice President for Academic Affairs/Vice Provost, Darryl Wood, NYSUT Labor Relations Specialist, Dia M.Carleton, Chief Human Resources Officer, SUNY Oneonta, and Beth Margolis, Gladstein, Reif & Meginniss, LLP, Moderator.
Panel: Higher Education Funding After the Pandemic
with Fred Floss, Professor and Chair, Department of Economics and Finance, SUNY Buffalo State University and Fiscal Policy Institute, Senior Fellow, Thomas Anderson, Executive Director, Union of Part-Time Faculty, AFT Local 477, AFL-CIO, Thomas L. Harnisch, Vice President for Government Relations, State Higher Education Executive Officers Association (panel in formation).
Panel: Contingent Faculty, Job Security, and Academic Freedom
with Carl Levine, Levy Ratner P.C., Keila Tennant, Associate General Counsel and VP for Labor Relations, The New School, Sonam Singh, former Unit Chair, BCF-UAW Local 2110 and Barry Miller, Senior Policy Advisor on Labour Relations, Office of the Provost, York University, Moderator.
Panel: Reasonable Accommodations for Faculty and Teaching Assistants
with Jamie Daniel, former AAUP National Field Service Representative, Alexandra (Sascha) Matish, Associate Vice Provost for Academic and Faculty Affairs and Senior Director, Academic Human Resources, University of Michigan, Laura Yvonne Bulk, President, Canadian Union of Public Employees, Local 2278), PhD Candidate, Rehabilitation Sciences, The University of British Columbia, John Rose, Dean for Diversity, Hunter College, and Barbara Aloni, Disability & Productivity Consultant, The Standard Insurance.
Panel: Collective Bargaining from All Sides: Unionism, the Faculty Senate, Contingent Faculty, and Academic Administration
with Jon E. Bekken, Albright College, David Hamilton Golland, Governors State University, Nelson Ouellet, Université de Moncton, Naomi R. Williams, Rutgers University, and Theodore Curry, Associate Provost, Associate VP, Michigan State University, Moderator and Commentator.
Panel: Mass Incarceration and Higher Education
with Patrick Mitchell, Board Member, Community College Association, CTA, NEA, Michelle Jones, Doctoral Student, New York University, and Bidhan Chandra Roy, College of Arts and Letters, California State University, Los Angeles, Participant and Moderator (panel in formation).
Panel: LGBTQ Labor Issues in Higher Education After Bostock v. Clayton County
with Barbara J. Diamond, Diamond Law, Portland, Oregon, Mellissa Sortman, Director of Academic Human Resources, Michigan State University, and Elizabeth S. Hough, Counsel to the President, United University Professions (panel in formation).
Retirement Plan Trends in the COVID-19 Pandemic
with Christina Cutlip, TIAA, Faciliator, Steve Kronheim, TIAA, Patricia McConnell, Levy, Ratner, PC, and Susan E. Bernstein, Schulte, Roth & Zabel LLP.
LERA Higher Ed Industry Council Panel: The Changing Place of Labor Studies in Higher Education
with Marissa Brookes, University of California, Riverside, Tobias Schulze-Cleven, Rutgers University, Cedric de Leon, University of Massachusetts-Amherst, and Ruth Milkman, CUNY School of Labor and Urban Studies, Moderator.
Paid registrations for our 2020 conference will be applied to the rescheduled annual conference in October and our upcoming webinar series in May and June listed below.
Stay informed about the October conference and our webinar series by checking our website and our monthly newsletters for updates, as conference plans are subject to change.

Save the Dates for Upcoming Summer Webinars


Save the dates for these upcoming webinars in July and August. July 24: 1:00-3:00 PM EST Register HereNational Inter-Union Academic Labor Webinar
This labor-only webinar is aimed at facilitating a discussion on issues impacting faculty, graduate assistants, and other campus workers including questions regarding reopening, non-renewal of adjunct appointments, organizing and bargaining, and coalition building with non-academic unions and community groups. This webinar will be open only to faculty, graduate assistants, post-doctoral scholars and union representatives. It has been organized by the National Center in association with AAUP, AFT, NEA and SEIU.
Featured speakers:
Gary Rhoades, Professor, Educational Policy Studies and Practice Director, Center for The Study of Higher Education, University of Arizona
Rebecca Givan, Vice President, Rutgers AAUP-AFT
Anne McLeer, Director, Higher Education and Strategic Planning, SEIU Local 500
Paul Ortiz, President, University of Florida Chapter, United Faculty of Florida
Andrew Sako, President, Faculty Federation of Erie Community College, NYSUT
Scott Jaschik, Editor, Inside Higher Ed, Moderator
July 30: 12:00-2:00 PM EST (Registration Information to be Announced)
Administrators-Only
COVID-19, Reopening, and Collective Bargaining Webinar
This webinar will be open only to administrators and institutional representatives. It has been organized by the National Center for the Study of Collective Bargaining in Higher Education and the Professions, Hunter College in association with the Academy of Academic Personnel Administrators.
Featured speakers:

Daniel Greenstein, Chancellor, Pennsylvania State System of Higher Education
Lili Palacios-Baldwin, Deputy General Counsel, Tufts University
Judi Burgess, Director of Labor Relations, Boston University
Thomas H. Riley, Executive Director of Labor, University of Illinois System
Missy A. Matella Associate General Counsel, University of Oregon
Paul Carland, General Counsel, Seminole State College
Theodore Curry, Associate Provost and Associate Vice President, Michigan State University
Nick DiGiovanni, Morgan, Brown & Joy
Sascha Matish, Associate Vice President, University of Michigan
August 20: 12:00-1:30 PM EST (Registration Information to be Announced)
Legal Update on Higher Education Law
This webinar is our annual legal update panel, which will examine issues and cases over the past year including legal subjects related to the pandemic.
Featured speakers:
Aaron Nisenson, Senior Legal Counsel, AAUP
Christian Gobel, SEIU Law Fellow
Henry Morris Jr., Arent Fox LLP
Michael Loconto, College Counsel, Curry College, Moderator
The National Center's annual conference is being sponsored by TIAA.




Additional funding has been provided by AFT, SEIU, and The Standard.



Become a Conference Sponsor or Purchase an Advertisement in the Regional or Annual Conference Programs
Your organization or firm can demonstrate its support for the the 2019 Regional or 2020 Annual NYC Conferences by becoming sponsor or purchasing an advertisement in the conference program. To become a sponsor or to purchase an advertisement, email us at national.center@hunter.cuny.edu.