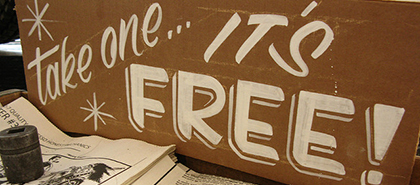 Free Ride Package in Fiction and Poetry.
In Poetry and Fiction we can pay the cost of two full years of in-state tuition to every single admitted student. If you're not yet a New York resident this will be applied to your out-of-state tuition which results in a substantial discount.
In Creative Nonfiction, scholarships are sometimes available on a case by case basis. Regardless, Hunter's tuition still is one of lowest around, certainly in New York City.
If you're a Fiction or Creative Nonfiction student, we'll also give you a chance to be a Hertog Research Assistant. That means we will pair you with a celebrated writer to work ten hours a week for one semester as a research assistant.
In recent semesters our students have worked with Colson Whitehead, Claire Messud, Jia Tolentino, Alexander Chee, Kaitlyn Greenidge, Nathan Englander, Rikva Galchen, Phillip Lopate, Cheryl Strayed, Valeria Luiselli, Zadie Smith, Bill Finnegan, and many others. Here's a list of names that Hunter MFA students have worked with.
If you're a poet, you will be guaranteed a Thomas Hunter Fellowship which means you will work ten hours a week for an established poet or editor. These celebrated individuals will value your help as much as you'll value the year's free ride. Hunter poetry students have organized papers, researched and edited for Mary Karr, Phillip Levine, Jill Bialosky and Edward Hirsch. Here's a list.
With each of these fellowships, you'll become deeply involved in the project of a stellar mentor. You'll gain a deeper understanding of how research is used by writers and finally, you'll see the fruit of their own labors transformed in the published work.
Note: All research fellowships are assigned after students have begun the course. There is no application form or other application procedure. If you're a prospective student, there's no need for you to apply separately.
The Paul & Daisy Soros Fellowships for New Americans have supported Hunter students. They're worth exploring.
All MFAs must file a FAFSA. Generally speaking it's a simple, process provided you are a US citizen or permanent resident. Although Hunter cannot counsel you on your eligibility, FAFSA can.
Teaching Opportunities
MFA students may apply to teach undergraduate classes in their second year, either, Introduction to Creative Writing, ENGL 285, or the Distinguished Living Writers Course, HUM 150. The number of openings changes each year, depending on English Department availability. Nevertheless, MFA students have been appointed to these positions every year up to the present. Successful applicants are hired as adjunct lecturers and paid in line with the Hunter faculty pay scale. Some of these MFAs have stayed on with the English Department after graduation. In these cases they have normally taught Expository Writing, ENGL 100, and Introduction to Literature, ENGL 220.
The Threepenny Review internships
Many Spring Semesters, one MFA student interns as an Editorial Assistant at the literary journal The Threepenny Review, learning a variety of skills such as proofreading and evaluating manuscripts. So, many of you will get a free ride, paid teaching opportunities, and also get your foot in the door of literary publishing.