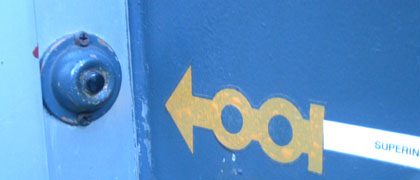 How to get in the door
1. Meet these academic requirements
You need a Bachelor's degree in any discipline and an unofficial transcript.
2. Submit your very best work
It cannot be emphasized enough that this is the single most important element of your application. We don't admit people based on their grades or their letters of recommendation. It's of course nice to have good grades and people who already love your work, but it's the writing sample that makes a successful application.
If you're a poet, send us up to 10 pages of poetry.
If you're a fiction writer, send us 20-25 pages: a short story, the start of a novel, or several short stories that total 20-25 pages. More than 25 pages won't help your cause.
If youre applying to our creative nonfiction program, send us no more than 20 pages of prose, which can be an essay or an extract from a longer piece.
All the Fiction and Creative Nonfiction pages you send us must be double-spaced and in a twelve-point font. Poetry may be single-spaced or double-spaced.
3. Write 500 words explaining why you are right for us (and vice versa).
In application-speak this is the "Statement of Purpose" that accompanies your application. In actuality it should be a 500-word letter in which you tell us who you are. More importantly, it's your opportunity to tell us what you understand about where you are applying.
Before writing it, view or attend one of our Open Houses. Read this website, familiarize yourself with who the faculty are, and tell us something about why this program and these writers are what you seek in an MFA.
4. Submit your application through the online portal.
When you do, simply follow the instructions. You can call Graduate Admissions at 212-396-6049 for assistance. Submit the application form and all other application materials, including scans of your unofficial college transcripts. The admissions code is 523. There is no specialization code. In its place, please specify your genre.
Online applications must be submitted no later than February 1.
You'll need two Letters of Recommendation, both of which need to be submitted online by your recommenders no later than February 1. Instructions for how to do this are in the online application form.
When the online application form asks which other colleges you're applying to, if you don't list any colleges we'll assume you've applied to lots but would rather not say. If you are applying only to Hunter please write "Hunter Only." When we ask you what other colleges you have applied to we would really like to know.
The GRE is not required for the Creative Writing MFA program.
5. Wait and See
We usually begin interviewing applicants we're considering admitting in early to mid March. If you're among that group, we'll be in touch to schedule a zoom interview and give you the opportunity to visit a class. This process continues into early April until we fill all available slots.
We'll tell you if you've been admitted, and a more formal acceptance from the graduate school will follow in the fullness of time.