What is "my page"?
My Page is the first page you see when you log in to the WebCMS at http://webedit2.hunter.cuny.edu.
My Page displays your name, email address, and links to all of the subsites and orgfolders you have access to.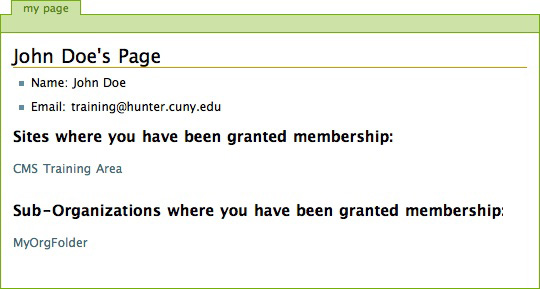 If any time time you wish to return to your page while working in the WebCMS, you can click on the link to My Page in the top right corner of the administrative interface.

Document Actions