Document Actions
Department of English
CUR
RENT AND PROSPECTIVE ENGLISH MAJORS:
HAVE YOU HEARD THE NEWS?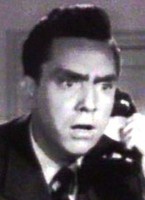 BIG CHANGES ARE
COMING
TO THE ENGLISH MAJOR!
Beginning in Fall 2013, English will BECOME A 39-credit major. This means that to complete the major students will have to take 13 English Department classes instead of the current 10.
SO, IF YOU INTEND TO BECOME AN ENGLISH MAJOR but wish to have the "old" 30-credit (10 class) requirements apply, you MUST declare your major BEFORE THE BEGINNING OF FALL SEMESTER, 2013 (that is, before August 27th, 2013).
OR, IF YOU ARE ALREADY AN ENGLISH MAJOR AND INTEND TO CHANGE YOUR CONCENTRATION WITHIN THE MAJOR, but wish to have your current 30-credit requirements apply, you must (we repeat, MUST) change your concentration BEFORE THE BEGINNING OF FALL SEMESTER, 2013. The Department's five concentrations are: Literature, Language and Criticism; Creative Writing; English Language Arts; Preparation for Secondary School Teaching; and Linguistics and Rhetoric.
IMPORTANT: TO DECLARE THE ENGLISH MAJOR OR TO CHANGE YOUR CONCENTRATION, you MUST personally visit an ADVISOR in the English Department. The sooner you do so, the better! For a list of advisors and hours, please visit: hunter.cuny.edu/english/advising.


DEPARTMENT DETAILS:

Located in the heart of Manhattan, at 68th Street and Lexington Avenue, the Department of English offers courses in British and American literature, composition and rhetoric, language and linguistics and creative writing to students at both undergraduate and graduate levels. We serve the college with Freshman Writing and Introduction to Literature as well as with courses that fulfill GER requirements, teaching as many as 3,500 Hunter students each semester.
Our 1,400 English majors and over 200 graduate students benefit from an intellectual vision that embraces courses and research in current, innovative, interdisciplinary, traditional and evolving fields taught by part-time and full-time faculty who are experts in their fields. The Department prides itself on a philosophy that advocates reading and writing from multiple perspectives, so that students are exposed to as many interpretive approaches as possible. Literary theory, cultural studies, and close reading as well as composition and rhetoric, and linguistics and language studies exist comfortably alongside one another.
As our course offerings from Chaucer to Toni Morrison and from the History of the English Language to Rhetorical Principles of Expository Writing show, we teach from diverse theoretical, cultural, rhetorical and textual perspectives. We teach everything considered "canonical" and we also teach courses considered "non-canonical" or "non-traditional," and, in fact, we pride ourselves on the importance we assign to this balance. The Department is interdisciplinary in its offerings, with a diverse faculty whose areas of research and approaches to teaching offer Hunter students a wide spectrum of historical, post-modern, theoretical, textual, and socio-cultural approaches to literary study, rhetoric and composition, linguistics and language, and creative writing.