Sonali Perera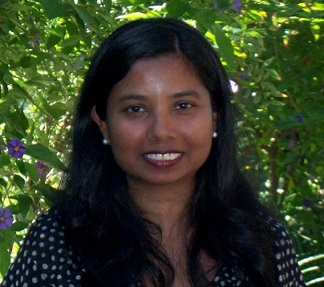 Professor Sonali Perera is the author of No Country: Working-Class Writing in the Age of Globalization (Columbia University Press, 2014), and is currently at work on her second book, Between Imperialism and Internationalism: World Literature and Human Rights.
Much of her scholarship is based on the premise that postcolonial studies, as it was conceptualized by its rigorous, most skeptical practitioners, provides methodologies for parsing the changing meanings of political economy, sovereignty, and empire in today's globalized world.
Her work has appeared in PMLA (Publications of the Modern Language Association of America), differences: A Journal of Feminist Cultural Studies, Postcolonial Studies, Signs: Journal of Women and Culture in Society (films for the feminist classroom), and in interdisciplinary anthologies, including South Asian Feminisms (Duke UP 2012). From 2006-2008, she served on the executive board of directors of SAALT (South Asian Americans Leading Together), a national non-profit organization dedicated to ensuring civil rights and social justice for marginalized members of the South Asian immigrant community in America.
At Hunter, Professor Perera is a faculty associate of the Roosevelt House Public Policy Institute Human Rights Program. She is also affiliated faculty with the Department of Women and Gender Studies. Her courses are regularly cross-listed with the Department of Comparative Literature.
Professor Perera earned her Ph.D. in English and Comparative Literature from Columbia University. She earned her B.A. in English (with highest honors) from UC Berkeley.
Selected Publications:
No Country: Working-Class Writing in the Age of Globalization (Columbia UP 2014).
https://cup.columbia.edu/book/978-0-231-15194-8/no-country
"Working-Class Writing and the Use Value of the Literary." Ed. Simon Gikandi and Vicky Unruh. Work. Spec. issue of the Publications of the Modern Language Association of America (PMLA) 127.4 (2012).
"Of Moments, Not Monuments: Feminism and Labor Activism in Post-National Sri Lanka," South Asian Feminisms. ed. Ania Loomba and Ritty Lukose. Durham: Duke University Press, 2012.
"Rethinking Working-Class Literature: Feminism, Globalization, and Socialist Ethics," Differences 19.1 (Spring 2008). http://differences.dukejournals.org/content/19/1/1.full.pdf+html
Research Interests:
Postcolonial Literature and Theory, Marxist Theory, Working-Class Literature, Globalization Studies, Feminist Theory, World Literature, International Law, and Colonial Discourse Studies.
Document Actions