PHMI Ambassador
PHMI AMBASSADORS

:

David Guber: PHMI Ambassador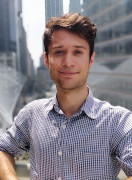 David Guber is a senior (Class of 2021) who is studying biochemistry. He is on the pre-medical track and aims to pursue an MD-PhD after graduation. He got involved in PHMI to address the issues of poor mental health, negative mindsets, and imposter syndrome in the pre-health community. He wanted to give his mentees the support and confidence they needed to thrive. Additionally, with his interest in neurology, he wanted to help pre-health students learn to study more efficiently and improve their time management skills. From the PHMI program, he has gained an appreciation of the diverse range of interests that pre-health students have.
Volmir Zavodovsky: PHMI Ambassador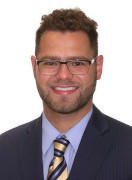 Volmir Zavodovsky is a Post-Bacc student at Hunter College. He earned his bachelor's degree from Hunter College as an Economics Major & Psychology Minor and is currently on the Pre-Med track. As a Hunter College alumnus, he felt he had a lot to offer younger students coming into college with regards to scheduling classes, finding internships, and using various school resources to help them achieve their goals. He wanted to be a source of guidance and someone others could turn to for help. He saw this as a great opportunity to give back and help students transition from high school into college. He feels that through this program he has become a leader in his school and has gained communication and leadership skills. It brings him great joy to know that he has been a part of someone else's success and could help them achieve what they set out to do.
Monique Vilme: PHMI Ambassador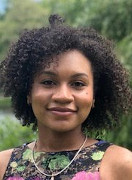 Monique Vilme is a pre-medical senior studying human biology with a minor in Japanese studies. She wanted to get involved in the Pre-Health Mentoring Initiative because she knew that, as a pre-medical student at Hunter, there is a lot to benefit from individual mentorship. As a freshman, she was very overwhelmed with starting college, moving to the city, and embarking on an intense pre-professional career track. Knowing how her mentees may feel in their individual situations encouraged her to become involved in PHMI. As a mentor, a member of PHMI and an Ambassador, one of the things that she knows is that the benefits of this program are not mentee exclusive. Both parties benefit from the personal and professional relationship that exists between a mentor and mentee. As a mentor to different members of the Pre-Health community, she has learned how different students undergo separate tracks to become either pre-med, pre-dental, and pre-vet. She also enjoys helping other members of the Pre-Health community actualize their career goals.
Tasmia Promi: PHMI Ambassador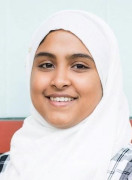 Tasmia Promi is a senior at Hunter, majoring in Biochemistry with a minor in Sociology. She is also a part of the Thomas Hunter Honors Program and pursuing the pre-med track. As a prospective pre-medical student entering college, she was overwhelmed by the information given to her through various sources regarding the pre-med journey. She wished that she had received advice from someone who went through the process. Fortunately, the Pre-Health Mentoring Initiative Program was created that year. She was matched with an exceptional mentor who answered all her questions, provided her with tips on how to succeed, and gave her emotional support. Further, into her college career, she decided to give back by becoming a mentor as well. She absolutely loves how she can help students feel at ease, empower them, and watch them succeed. Although this program's mission is to assist mentees, she believes this program has helped her and continues to do so in multiple ways. Through this program, she has gained leadership, listening/communication, and time management skills, which she believes will help her in her journey to become a physician.
Daniela Yakoby: PHMI Ambassador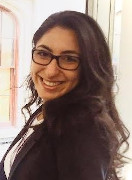 Daniela Yakoby recently graduated from Hunter (Class of 2020) with a bachelor's degree in Biochemistry with honors and a minor in Computer Science. Since her junior year, she has been assisting mentees on the pre-medical track navigate through their academic and professional hurdles. She initially started because she had a mentor of her own who helped her immensely. She knew that she could never give back what he gave her, but she hoped becoming a mentor would allow her to pay the help forward. She will be attending Rutgers-New Jersey Medical School starting the summer of 2021, and she hopes to keep helping as many mentees as she can until then!
Ashley Padilla: PHMI Ambassador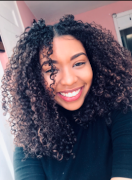 Ashley Padilla, is a Hunter senior with a major in Human Biology and a minor in Psychology. She noticed very early on in her Pre-med/Pre-health career that knowing exactly what to do is completely dependent on the student. Knowing exactly what classes to take, when to take them, how to get research opportunities, etc. Although schools offer many resources that are intended to guide students, sometimes students don't even know these resources exist. Being a first-generation aspiring doctor, she found herself googling and figuring out everything she had to do to be successful in her Pre-med journey. She knew that if I had someone, a mentor, who had guided her through it all that her journey would have been much more seamless. As a result, she gained a passion for helping and mentoring students on how to be successful in school. The PHMI program allowed her to exercise this passion for helping students. She watched as her mentee became successful in her pre-med courses and was delighted to be there for her whenever any doubts presented. She was able to learn leadership skills when it came to organizing, planning, and keeping track of what conversations to have with her mentee and when.
Document Actions