Successful Applicants—M.D./MPH
Successful Applicants to M.D./MPH Programs
Success Stories by Year of Matriculation
---
---
2020 Matriculants
---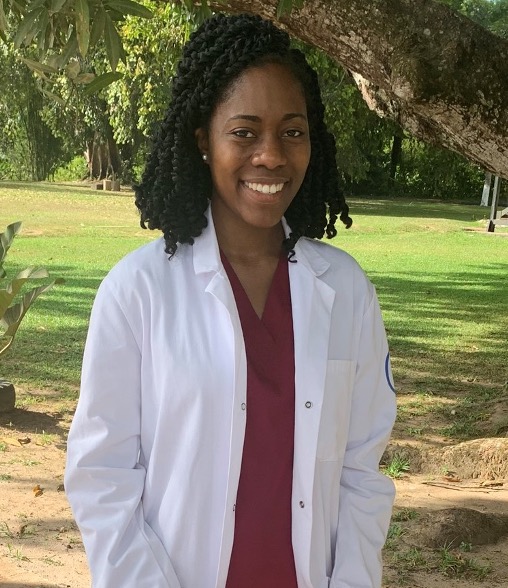 Name: Rawlica Sumner
Major: Human Biology & Special Honors
Overall GPA: 3.82
Graduation Year: 2020
Matriculation Year: 2020
Q: Which school will you be attending?
A: SUNY Downstate College of Medicine.
Q: What drew you to this particular health field?
A: My experiences volunteering with underserved populations in Brooklyn, Queens and different parts of Manhattan allowed me to connect with patients in healthcare settings, listen to their stories, and understand their struggles beyond simply focusing on their medical conditions. I also loved the fact that patient care done well puts an emphasis on teamwork. I admire that while the doctor's role is to be the head of the team, it's simply for the purpose of leading the team effectively to ensure that the patient receives the best experience possible.
Q: What extracurriculars did you participate in?
A:
Presbyterian Senior Services Youth Services Tutor
Manhattan Veteran Affairs Emergency Department Volunteer
National Associations of Hispanic Healthcare Executives (AHHE) Mentorship Program
Weill Cornell CTSC Heart-to-Heart Program
Pre-Health Mentoring Initiative (PHMI)
Intervarsity Christian Fellowship
A.O.G. Girls Ministry
Single Ministry and Children's Church Teacher
Memorial Sloan Kettering Microbiology Lab
SCORE Program
Mount Sinai Research Associate Program
Q: How many hours on average did you spend studying for your courses per week?
A: I studied 11 weeks in total during the summer. My studies were split approximately 60 hours per week during the first 6 weeks of the semester and approximately 40 hours per week during the last 5 weeks.
Q: Did you use a test prep course?
A: Mostly Kaplan for both content and practice questions. I also used ExamKrackers and The Next Step's practice questions.
Q: Did you take a GAP year? If so, why?
A: No, the completion of the EME program will allow me to start medical school the summer after I graduate.
Q: What do you consider to be your strengths in your application?
A: My entire application had experiences that reflected mhy interests and fit the narrative I used in my essay for the EME program. In addition to clinical research, clinical volunteering, and community volunteering, at the time of my application I had already done at least 1 year of wet-lab research at a well-known institute where I had complet3ed a summer research program as well. My application showed that I was able to balance work, school and personal activities as I included multiple jobs, scholar programs and extracurricular activities I participated in while in college.
Q: Did you apply nationally?
A: The EME program was an early acceptance program, therefore, I did not apply nationallly.
Q: How did the Pre-Health Advising Office help you achieve your goals?
A: The Pre-Health Advising Office was supporting me even before my first day of classes. In addition to laying out everything I needed to do in order to succeed, they gave me advice, helped me apply for summer/scholar programs and truly helped me hold it together when I felt like everything was falling apart. I wouldn't have made it into SUNY Downstate without them let alone been able to experience some of my best college memories. They acted as a pillar in my success.
Q: What advice do you have for others?
A: It's great to be hardworking and determined to accomplish your goals, but don't pretend to be "all in" for something you are not passionate about. If you have the passion and you're willing to put in the work, that's wonderful! However, don't let the pre-health path become your life. You need hobbies and interests outside of research, volunteering and studying, not just for your own sanity but because you as an individual are much more than your academics. There will be periods of time where you need to be heavily focused on the books but there will also be times where you can relax and just be with friends and family. Take your studying for MCAT seriously the first time. The goal is for the first time to be your last time! It was a rewarding experience but it's not something I would willingly do again.
As you complete your undergraduate coursework, don't try to rush through your days and years for the sake of finishing because you're dedicating your life to become a lifelong learner both inside and outside of the classroom. It's a lot of hard work, but if you take it one step at a time, it's worth it!
---
---
Document Actions