Successful Applicants—M.D./MBA
Successful Applicant Profiles for M.D./MBA Programs
Success Stories by Year of Matriculation
---
---
2019 Matriculants
---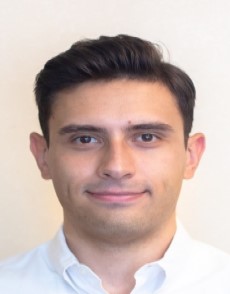 Name: Oleksandr (Alek) Orak
Major: Chemistry
Minor: Math
Overall GPA: uGPA: 2.98,
Post-Bacc GPA: 3.95, Overall uGPA: 3.15
Graduation Year: 2014, Post-Bacc 2018
Matriculation Year: 2019
Q: Which school will you be attending?
A: Tulane University School of Medicine.
Q: What drew you to this particular health field?
A: Healthcare uniquely integrates many aspects of professional life that I find fulfilling. Medicine applies scientific rigor to improve the well-being of individuals in a way that supports the interests of people in their greatest need and lifts up populations through advocacy, activism, and the promotion of social justice.
Q: What extracurriculars did you participate in?
A: During undergraduate studies I engaged in benchtop research at two laboratories, tutored sciences to students through organizations and privately. Eventually, I had the opportunity to teach MCAT prep at Kaplan, general chemistry at KBCC, spent a year as a VISTA at AmeriCorps, mentored students in middle school, high school, and college as well as career changers through various organizations, worked as a media producer at the NHL, a certified home health attendant, and a nurse tech.
Q: How many hours on average did you spend studying for your courses per week?
A: When I finally was able to get a solid grasp, on the way, I would spend about 40 hours a week studying.
Q: Did you use a test prep course?
A: I studied on my own to prep for the MCAT.
Q: Did you take a GAP year? If so, why?
A: I had to take multiple gap years to entirely rebuild my application and address my low undergraduate GPA. My major gap year activities at a glance: Physiology MS at Georgetown, Americorps and teaching, a year of advanced coursework, and a fresh MCAT score. I also constantly networked and attended various medical school events.
Q: What do you consider to be your strengths in your application?
A: A strong MCAT score and great extracurriculars along with a depth of volunteerism. My general life experiences are diverse and quite unique. I demonstrated a strong upward trend and perseverance in reaching my goals.
Q: Did you apply nationally?
A: I applied nationally to allopathic schools.
Q: How did the Pre-Health Advising Office help you achieve your goals?
A: The Pre-Health Advising Office hosted many informative events that exposed me to networking and volunteer opportunities. Importantly, the advising I received has helped me to craft a cohesive application that was a good reflection of my personality and motivations. Specifically, I received guidance that helped me to decide which opportunities I should pursue to maximize the impact of my application in the future. I also benefitted from essay help, an improved school list, and a letter packet service for the AMCAS.
Q: What advice do you have for others?
A: Do not give up. Identify your strengths, cultivate those strengths and address weaknesses. Learn how to improve your time management and study habits (learn spaced repetition, don't cram, etc) Take care of your physical and emotional well-being; it directly translates into your performance. Volunteer in a way that you feel is a meaningful way to give back; you will learn more and probably will make a greater impact this way. Support your peers:medicine is cooperative, and we are social creatures. It is necessary to be kind and understanding, as that will cultivate a better social circle and provide much needed support on your journey.
---
---
Document Actions